Potato egg salad with greek yogurt dressing
Enjoy this light potato egg salad served with a greek yogurt dressing that makes a delicious side dish for a family dinner or picnic.
(As an Amazon affiliate, we may earn commissions on purchases. See our disclosure policy for details.)
This Recipe includes
Main ingredients:
| | |
| --- | --- |
| | Baby potatoes |
| | Eggs |
| | Fresh greens (baby spinach, mâche, etc) |
Spices, herbs and ingredients for flavor:
| | |
| --- | --- |
| | Greek yogurt – regular or low fat greek yogurt. You can also use sour cream if you wish. |
| | Ricotta cheese |
| | Garlic powder or flakes |
| | Shallot flakes or powder |
| | Salt and pepper |
| | Lemon juice – freshly squeezed lemon juice for flavor |
Why we love it
Potato egg salad is a staple dish that has been enjoyed for generations. But with the addition of Greek yogurt, this classic dish is taken to a whole new level.
The creamy, tangy flavor of the Greek yogurt perfectly complements the rich, yolky flavor of the boiled eggs, and the tender baby potatoes. This dish is not only delicious, but it's also healthy, making it a great option for those looking to maintain a healthy diet.
One of the key reasons why potato egg salad with Greek yogurt is so beloved is its versatility. You can easily add more vegetables or even cooked chicken the mix. It can be served as a main dish for a light lunch, or as a side dish with grilled chicken or fish.
And it is very easy to make. Simply boil the eggs and potatoes, mix them with the Greek yogurt, and season with your favorite herbs and spices. It's a quick and easy option that is perfect for busy weekdays, as well as being great for meal prep, as it can be made ahead of time and stored in the refrigerator for later.
What to serve with it?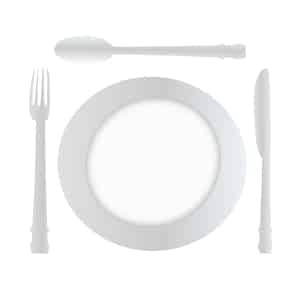 How to store it?
You can easily prepare this potato egg salad with greek yogurt in advance and leave it in the fridge.
Store it in an airtight glass container so it keeps fresh.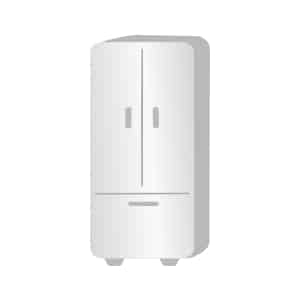 Similar recipes
Potato egg salad
An easy potato egg salad that can be served as a main or a side dish.
Ingredients
8-10 baby potatoes
5-6 eggs
(Optional) 5oz of fresh greens (baby spinach, mâche, etc)
pinch of salt and pepper
Creamy Greek Yogurt Dressing
1/2 cup of greek yogurt
1 tablespoon of ricotta cheese
pinch of garlic flakes
pinch of shallot flakes
pinch of salt and pepper
1 tablespoon of lemon juice
Instructions
Wash the baby potatoes and boil them on the stovetop for about 15 minutes until tender. (No need to take off the skin)
Boil the eggs for about 5 minutes in a large pot on stove top.
In a small bowl, prepare the dressing by mixing the ingredients together.
Chop the boiled potatoes into quarters and add to a large salad bowl.
Add the eggs into the salad bowl (with the potatoes) and cut it into pieces with a fork and knife.
Add the optional greens if you wish.
Add in the dressing and toss the salad to make sure that the dressing coats evenly.
Serve when ready.
Nutrition Information:
Yield:

4
Serving Size:

1
Amount Per Serving:
Calories:

200
Total Fat:

8g
Saturated Fat:

3g
Trans Fat:

0g
Unsaturated Fat:

4g
Cholesterol:

282mg
Sodium:

170mg
Carbohydrates:

17g
Fiber:

3g
Sugar:

2g
Protein:

15g
Note: We are not certified nutritionists and these estimates are approximate. Each individual's dietary needs and restrictions are unique to the individual. You are ultimately responsible for all decisions pertaining to your health. This website is written and produced for entertainment purposes only.
Other salad recipes
If you enjoyed that, check out our other classic salad recipes that you can make easily. Bon appétit!