Corn avocado tomato salad
Enjoy this delicious corn avocado tomato salad with a lemon vinaigrette dressing that makes a wonderfully light and healthy starter or side dish.
(As an Amazon affiliate, we may earn commissions on purchases. See our disclosure policy for details.)
This Recipe includes
Main ingredients:
| | |
| --- | --- |
| | Ripe avocados |
| | Canned corn |
| | (Optional) Red onion for a bit of heat |
| | Cherry tomatoes for that tart and slightly sweet taste |
| | Greens: I'm using green peas in this salad for a change, but you can also use baby spinach, mâche, arugula, or lettuce. |
Spices, herbs and ingredients for flavor:
| | |
| --- | --- |
| | Lemon juice |
| | Olive oil |
| | Onion powder |
| | Smoked paprika |
| | Garlic powder |
| | Pinch of salt and pepper |
Why we love it
When it comes to being eye-catching, it is hard to beat this corn avocado tomato salad. The combination of vibrant greens, reds and yellow is going to instantly catch your attention and make your mouth water.
And it helps that the salad is also quite healthy and delicious. Avocado is known for its healthy fats, while corn and tomatoes are packed with vitamins and antioxidants.
In addition, the sweetness of the corn complements the creamy texture and nutty flavor of the avocado, while the juicy tomatoes add a burst of freshness.
But it is the zesty lemon vinaigrette that ties all the ingredients together. The result is a wonderful blend of sweet, tangy, and acidity that hits all the right notes.
What to serve with it?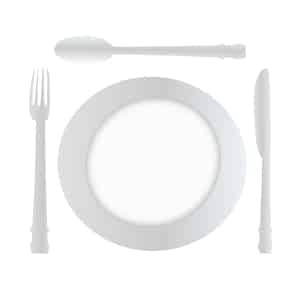 How to store it?
You can easily prepare this corn avocado tomato salad in advance and leave it in the fridge.
Just be sure to cover the avocado with lemon and store it in an airtight glass container so it keeps fresh.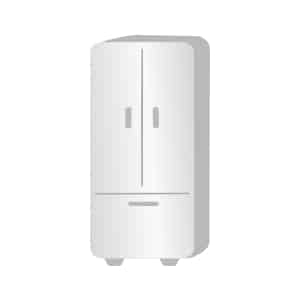 Similar recipes
Corn avocado tomato salad
A simple recipe for corn avocado and tomato salad with peas and lemon viniagrette.
Ingredients
2 ripe avocados
5oz can of corn (140g)
8-10 cherry tomatoes
2 cups of uncooked green peas
(Optiona) 1/2 red onion
Vinaigrette
3 tablespoons of olive oil
4 tablespoons of lemon juice
1 teaspoon of onion powder
1/2 teaspoon of smoked paprika
1/2 teaspoon of garlic powder
pinch of salt and pepper
Instructions
In a saucepan, add the green peas along with water and salt and bring to a boil over medium heat for 1-2 minutes.
Remove the peas from the heat and drain.
Place the peas in a large bowl.
Chop the cherry tomatoes and optional onion into small quarters.
Drain the water from the canned corn.
Peel the avocado and remove the seed. Chop the avocado into small pieces.
In a small bowl, lightly mash the avocado and combine with the olive oil, lemon juice, salt, pepper, and spices. (Does not need to be fully mashed.)
Combine peas with the canned corn, cherry tomatoes, avocado, and salad dressing, along with optional red onion.
Toss the salad and serve.

Nutrition Information:
Yield:

6
Serving Size:

1
Amount Per Serving:
Calories:

247
Total Fat:

17g
Saturated Fat:

2g
Trans Fat:

0g
Unsaturated Fat:

14g
Cholesterol:

0mg
Sodium:

24mg
Carbohydrates:

22g
Fiber:

9g
Sugar:

6g
Protein:

6g
Note: We are not certified nutritionists and these estimates are approximate. Each individual's dietary needs and restrictions are unique to the individual. You are ultimately responsible for all decisions pertaining to your health. This website is written and produced for entertainment purposes only.
Other salad recipes
If you enjoyed that, check out our other classic recipes that you can make easily. Bon appétit!