Roasted cherry tomatoes salad with vinaigrette
Get the recipe for this roasted cherry tomatoes salad with feta, made with a balsamic vinaigrette. With accompaniments, tips, etc.
This Recipe includes
Main ingredients:
| | |
| --- | --- |
| | Cherry tomatoes |
| | Mixed greens (mache, baby spinach, arugula, etc.) |
| | Feta cheese |
| | (Optional) 1/2 red onion |
Spices, herbs and ingredients for flavor:
| | |
| --- | --- |
| | Balsamic vinegar |
| | Shallot flakes or onion powder |
| | Olive oil |
| | Pinch of salt and pepper |
Why we love it
If you are looking for a sweet and tangy salad, that has a bit of the "wow" factor, you are going to love this roasted cherry tomato salad with feta cheese and a balsamic vinaigrette.
Between the caramelized sweetness of the cherry tomatoes, the saltiness of the feta and the tartness of the balsamic vinaigrette, you have flavor explosion that just keeps getting better with every bite.
When you cook the cherry tomatoes, the heat causes the natural sugars to caramelize, giving them a deliciously sweet and savory flavor. You can cook the roast cherry tomatoes on a stove top, in the air fryer, or even the oven.
In addition the balsamic vinegar adds a rich acidity that cuts through the sweetness of the tomatoes and gives the dish a nice balance of flavors.
And then there's the feta cheese. The salty, tangy cheese that just makes everything better. It adds a creamy richness to the salad that brings everything together. You can also add some chopped red onions in there (unless you are serving it to small children.)
All of these ingredients come together to create a salad that is both refreshing and satisfying. It's the perfect dish for a warm summer day, and also impressive enough to serve at a dinner party. But it's also hearty enough to be a meal in itself, if you are looking for something delicious and healthy.
What to serve with it?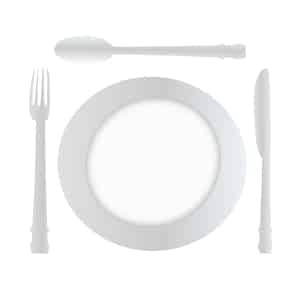 How to store it?
You can prepare the roasted cherry tomato salad with vinaigrette a few hours in advance, but don't add the dressing and roasted tomatoes into the salad.
The salad will become heavy and wilt with the dressing on top, so it is best to keep them separately.
Keep everything separate in the fridge, and when ready to serve remove from the fridge about 20 minutes in advance so that they get to room temperature.
Then add the dressing and roasted tomatoes onto the salad a few minutes before you are ready to serve.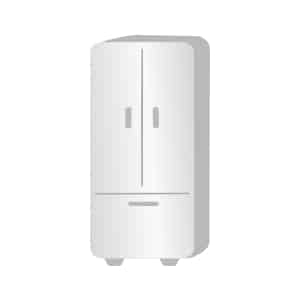 Similar recipes
If you like this recipe, you may also like:
Roasted cherry tomatoes salad
An easy salad with roasted cherry tomatoes that is delicious, light and healthy.
Ingredients
1

lb

450g of cherry tomatoes

5

oz

bag of mixed greens

mache, baby spinach, arugula, etc.

2

tablespoons

of olive oil

2

tablespoons

of balsamic vinegar

1

teaspoon

of shallot flakes or onion powder

200

g

3/4 cup of feta cheese

Optional 1/2 red onion

pinch

of salt and pepper
Instructions
Wash the cherry tomatoes and the greens.

Cut the cherry tomatoes into halves and place in a large bowl.

Add the olive oil, salt, pepper, and parsley into the bowl with the cherry tomatoes and mix so that the tomatoes are evenly covered.

Preheat a frying pan on the stove at medium heat.

Place the cherry tomato halves face down on a lightly oiled pan and let them cook for 8-10 minutes until they look lightly cooked.

Place the greens in a salad bowl and top with the cherry tomatoes and any juices from the pan.

Add the balsamic vinegar, along with the feta cheese and optional red onions.

Serve the roasted cherry tomato salad warm or cold.
Nutrition
Serving:
1
g
Calories:
102
kcal
Carbohydrates:
5
g
Protein:
2
g
Fat:
8
g
Saturated Fat:
2
g
Polyunsaturated Fat:
6
g
Cholesterol:
6
mg
Sodium:
100
mg
Fiber:
1
g
Sugar:
3
g
Other tomato recipes
If you enjoyed that, check out our other classic salad recipes that you can make easily. Bon appétit!