Vegetarian tomato tartare
Get the recipe for vegetarian (vegan) tomato tartare, an easy starter that takes only 15 minutes to make. With accompaniments, tips, and more.
(As an Amazon affiliate, we may earn commissions on purchases. See our disclosure policy for details.)
This Recipe includes
Main ingredients:
| | |
| --- | --- |
| | Tomatoes – any type of tomatoes will do, such as tomatoes on the vine, campari, roma or plum tomatoes. |
| | (Optional) Red onion – for a bit of bite |
| | (Optional) Avocado – for some healthy fats |
Spices and flavoring ingredients:
| | |
| --- | --- |
| | Olive oil – traditional ingredient in Mediterranean cuisine. |
| | Garlic – you can use crushed garlic or garlic powder if you are in a hurry. |
| | Parsley – fresh parsley |
| | Basil – fresh basil |
| | Lemon – for citrus flavor |
| | (Optional) Balsamic vinegar – for a bit of tang instead of the lemon |
| | Pinch of salt and pepper |
Cooking tips
Any type of tomatoes will do will do in this recipe, such as tomatoes on the vine, campari, roma or plum tomatoes. You could mix in several types, including some smaller tomatoes such as cherry or grape tomatoes.
Why we love it
Not all vegetarian recipe ideas have to be boring and bland. This vegetarian tomato tartare recipe is super quick to make and absolutely delicious. It's light, fresh and full of flavour. Perfect for a lunch or dinner entree, it also works well with a meat or fish-based main dish.
It's also a fabulous way to use up any extra tomatoes that are taking up space in your fridge. The key to it is using the right ingredients, and that means fresh high-quality tomatoes and a great olive oil.
And have I mentioned it can be prepared in 15 minutes or less? It doesn't get much easier than that!
What to serve with it?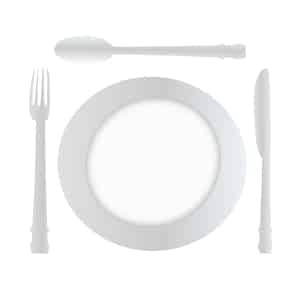 How to store it?
Tomato tartare can be prepared up to a day in advance, and kept in the fridge. Just leave it out about 20 minutes before serving so that it reaches room temperature.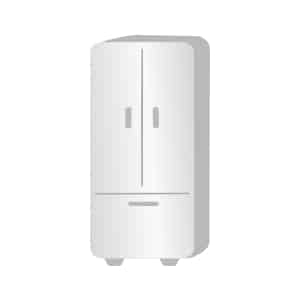 Similar recipes
If you like this recipe, you may also like:
Vegetarian tomato tartare
A vegetarian and vegan starter, tomato tartare is light and healthy, and easy to make.
Ingredients
4-5 medium sized fresh tomatoes
juice from a 1/4 lemon
2-3 leaves of chopped fresh parsley or basil
1 tablespoon of olive oil
pinch of garlic powder
pinch of salt and pepper
Optional
1 tablespoon of balsamic vinegar
1/4 red onion
1 chopped avocado
Instructions
Using a fork and a sharp knife, cut the tomatoes into small cubes.
Using a strainer, remove some of the excess water.
Transfer the lightly strained tomato cubes into a large bowl.
Chop the onion and herbs and add to the chopped tomato mixture.
Add the rest of the ingredients and mix in.
Place a cookie cutter about 7.5 cm (3 in) in diameter on a plate and fill with tartare. (Alternatively, you can serve it in a glass.)
Press the tartare with the back of a spoon to even the surface.
Unmold gently. Repeat to form the other portions.
Put in the fridge for 10 minutes.
Serve when ready.

Nutrition Information:
Yield:

4
Serving Size:

1
Amount Per Serving:
Calories:

178
Total Fat:

11g
Saturated Fat:

2g
Trans Fat:

0g
Unsaturated Fat:

9g
Cholesterol:

0mg
Sodium:

68mg
Carbohydrates:

20g
Fiber:

6g
Sugar:

13g
Protein:

3g
Note: We are not certified nutritionists and these estimates are approximate. Each individual's dietary needs and restrictions are unique to the individual. You are ultimately responsible for all decisions pertaining to your health. This website is written and produced for entertainment purposes only.
Other tomato recipes
If you enjoyed that, check out our other classic starter recipes that you can make easily. Bon appétit!