Bacon and blue cheese salad
Enjoy this delicious bacon and blue cheese salad with creamy dressing that makes a wonderfully light and healthy starter or side dish.
(As an Amazon affiliate, we may earn commissions on purchases. See our disclosure policy for details.)
This Recipe includes
Main ingredients:
| | |
| --- | --- |
| | Mixed greens (any type of baby spinach, arugula, mache, etc.) |
| | Bacon |
| | Tomato |
| | Chopped walnuts |
| | Blue cheese (roquefort, gorgonzola, etc.) |
| | (Optional) 2 pieces of toast |
| | (Optional) 1/2 chopped red onion |
| | (Optional) 1 cup of black olives |
Accents for the sauce:
| | |
| --- | --- |
| | Heavy cream or buttermilk |
| | Mayonnaise (homemade or store-bought) |
| | Dried chives |
| | Lemon juice – freshly squeezed lemon juice for flavor |
| | Pinch of salt and pepper |
Why we love it
Bacon and blue cheese salad is a dish that has been enjoyed for generations, and for good reason. This classic combination is the perfect balance of savory and tangy, making it a satisfying and delicious option for any meal.
Whether you're looking for a light lunch, or a side dish to complement a meal, this salad is sure to impress. The crunchy bacon perfectly complements the tangy and sharp flavor of the blue cheese, while the crisp greens provide a fresh and crunchy contrast.
And when serving it with a creamy salad dressing, it is a wonderful sumptuous meal that feels healthy and decadent at the same time.
And have I mentioned it is easy to prepare? It can easily be made ahead of time, making it a great option for a summer barbecue or potluck. After all, who can turn down bacon and blue cheese!?
What to serve with it?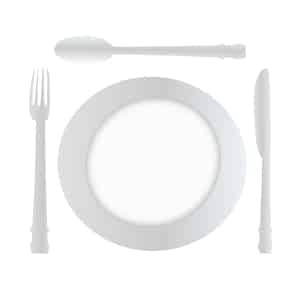 How to store it?
You can easily prepare this bacon and blue cheese salad in advance, but I recommend keeping the dressing separately. Store it in an airtight glass container and leave it in the fridge so it keeps fresh.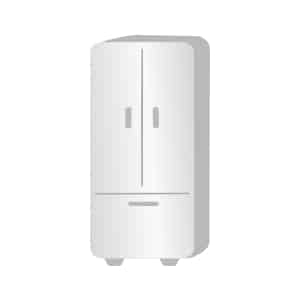 If you like this recipe
Bacon and blue cheese salad
An easy salad with mixed greens, bacon, blue cheese, and a delicious creamy dressing.
Ingredients
5oz bag of mixed greens
1 chopped tomato
4-6 strips of bacon
8 oz of blue cheese
pinch of salt and pepper
1 cup of chopped walnuts
(Optional) 2 pieces of toast
(Optional) 1/2 chopped red onion
(Optional) 1 cup of black olives
Dressing
1/2 cup of heavy cream or buttermilk
2 tablespoons of mayonnaise
pinch of salt and pepper
2 tablespoons of lemon juice
pinch of dried chives
Instructions
In a small bowl, prepare the dressing by mixing the ingredients together.
In a pan, cook the bacon cubes at high heat for 5-8 minutes until it looks cooked.
Chop the tomato, blue cheese, walnuts and any optional ingredients into small pieces.
In a large salad bowl, combine mixed greens with all the ingredients including the blue cheese, walnuts and dressing.
Toss the salad to make sure that the dressing coats evenly.
Plate the salad, along with a couple of pieces of the bacon.
Serve while the bacon is warm.
Nutrition Information:
Yield:

4
Serving Size:

1
Amount Per Serving:
Calories:

716
Total Fat:

62g
Saturated Fat:

23g
Trans Fat:

0g
Unsaturated Fat:

36g
Cholesterol:

96mg
Sodium:

1353mg
Carbohydrates:

19g
Fiber:

5g
Sugar:

5g
Protein:

26g
Note: We are not certified nutritionists and these estimates are approximate. Each individual's dietary needs and restrictions are unique to the individual. You are ultimately responsible for all decisions pertaining to your health. This website is written and produced for entertainment purposes only.
Other salad recipes
If you enjoyed that, check out our other classic salad recipes that you can make easily. Bon appétit!