Instant Pot Butter Pork (Pork Makhani)
Get the easy recipe for butter pork (makhani) made quickly in the Instant Pot. With accompaniment suggestions, tips, and more.
(As an Amazon affiliate, we may earn commissions on purchases. See our disclosure policy for details.)
This Recipe includes
Main ingredients:
| | |
| --- | --- |
| | Pork – fresh cuts of pork. Boneless pork chops works well, but you can use other pork cuts as well. |
| | (Optional) Frozen broccoli |
| | Onion, white onion is preferable. |
| | Coconut milk (can substitute with heavy cream or yogurt) |
| | Tomato coulis or tomato paste for that tangy flavor. |
| | Butter – plain unsalted or semi-salted butter |
| | Lemon – to cut into quarters and serve alongside the dish. |
Spices, herbs and ingredients for flavor:
| | |
| --- | --- |
| | Garlic powder or crushed garlic cloves |
| | Red chili powder for that lovely red color |
| | Dried coriander; you can use fresh coriander (cilantro) as well. |
| | Turmeric, traditional ingredient for flavor |
| | Ground cumin for a bit of spiciness |
| | Garam masala for more spiciness (garam means warm, and masala means spice) |
| | Ground ginger for a bit of a bite |
| | Olive oil to sauté the garlic and ginger |
| | Pinch of salt and pepper |
Why we love it
Butter pork, also known as pork makhani, is of course related to its more famous cousins, the butter chicken and the lamb makhani.
If you are looking for a twist on the traditional Indian recipe, or simply have pork in your fridge that you are wondering what to do with, this butter pork makhani recipe may be just what you are looking for.
The combination of tender pork, tangy tomatoes, aromatic spices, and the luxurious addition of butter creates a mouthwatering experience that is hard to resist.
It is a great dish for everything from warm family gatherings, festive occasions, and dinner parties. And with the Instant pot, you can make this dish in 35 minutes or less.
The pressure-cooking function of the Instant Pot helps to tenderize the pork quickly, infusing it with the flavors of the spices and allowing the sauce to develop its richness. No need to watch the stove slow-cook for hours!
Cooking tips
Frozen broccoli usually works better in the Instant pot to cook at the same rate as the pork. But you can use fresh broccoli as well, it just will probably melt into the sauce.
The traditional butter pork makhani recipe uses coconut milk, but you can substitute for heavy cream or plain yogurt. You can also use greek yogurt for a lower fat substitution.
Be sure to add the coconut milk/cream/yogurt after the Instant pot finishes cooking the pork, otherwise the butter pork makhani will curdle.
What to serve with it?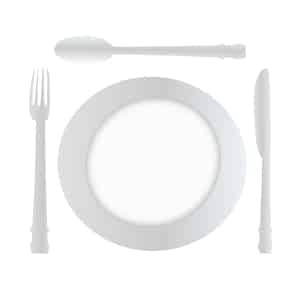 How to store it?
Butter pork makhani can be frozen and stored for up to a month. Just let it cool before placing in an airtight glass container, before placing in the freezer.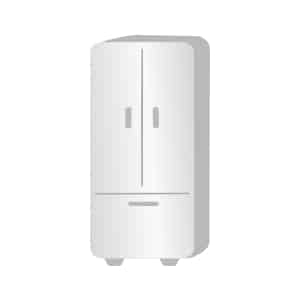 Similar recipes
If you like this recipe, you may also like:
Instant Pot Butter Pork (Pork Makhani)
An easy butter pork recipe, made in the Instant pot with added dose of veggies.
Ingredients
2 pounds of pork (3-4 large pork chops)
(Optional) 1 cup of frozen broccoli
1 cup of coconut milk
3/4 cup of tomato coulis or 1/2 cup of tomato paste
1 large onion, sliced or chopped
1 lemon (to cut into quarters and serve along side)
Spices
2 tablespoons of olive oil
2 teaspoons of minced garlic
2 teaspoons of red chili powder
2 teaspoons of garam masala
1 teaspoon of dried coriander
1 teaspoon of turmeric
1 teaspoon of ground cumin
1 teaspoon of ground ginger
1 tablespoon of butter
pinch of salt and pepper to taste
Instructions
Add the olive oil, garlic and ginger into the instant pot and sauté for a couple of minutes until fragrant.
Chop the pork chops into small pieces. (If frozen, chop the pork chops into pieces after the butter pork finishes cooking.)
Add the rest of the ingredients (except the coconut milk and lemon), and set the Instant Pot to High Pressure for 14 minutes.
Once the countdown has finished, let the pressure release naturally for 10 minutes.
Open the Instant pot and stir in the coconut milk.
Press the Sauté button again for 5 minutes to let the sauce thicken.
Let the butter pork rest for 10 minutes on the Keep Warm function.
Taste to add salt and pepper if necessary.
Slice the lemon into quarters and serve along side the Butter pork (pork makhani) dish.
Serve while warm.
Nutrition Information:
Yield:

5
Serving Size:

1
Amount Per Serving:
Calories:

654
Total Fat:

43g
Saturated Fat:

20g
Trans Fat:

0g
Unsaturated Fat:

20g
Cholesterol:

166mg
Sodium:

197mg
Carbohydrates:

16g
Fiber:

4g
Sugar:

6g
Protein:

52g
Note: We are not certified nutritionists and these estimates are approximate. Each individual's dietary needs and restrictions are unique to the individual. You are ultimately responsible for all decisions pertaining to your health. This website is written and produced for entertainment purposes only.
Other pork recipes
If you enjoyed that, check out our other classic Instant pot recipes that you can make easily. Bon appétit!