German White Sausage (Weisswurst)
Find out how to cook the delicate german white sausage, also known as weisswurst, so that it comes out perfectly every time.
(As an Amazon affiliate, we may earn commissions on purchases. See our disclosure policy for details.)
This Recipe includes
Main ingredients:
| | |
| --- | --- |
| | Weisswurst german sausages |
| | Butter |
| | Water |
| | Pinch of salt and pepper |
Why we love it
German white sausage is one of those traditional European dishes that has traveled the globe. Also known as "Weisswurst", it is a traditional Bavarian white sausage similar to French boudin blanc.
Unlike the boudin blanc which is exclusively made of pork, the weisswurst is made of veal meat and pork back (bacon), sliced ​​onions, all seasoned with lemon peel and parsley.
Traditionally, they're boiled in hot water and served alongside sweet mustard, freshly baked pretzels, and a cold glass of beer. It is a favorite at communal events like the Oktoberfest beer festival, bringing people together to celebrate the joys of good food and good company.
According to German legend, these sausages were invented in 1857 by a Munich butcher who had run out of sheep casings. When his assistant came back with pork intestines instead, the Weißwurst was born.
Typically, the german white sausage is boiled, to avoid the pork casings splitting. They can however be cooked in a sauce pan as well, you just have keep some water and butter on hand so that they don't cook too fast.
The sausage is made with a mixture of veal and pork, along with a blend of seasonings, which results in a subtle and refined taste.
Unlike other sausages, Weisswurst is not heavily spiced, making it a great option for those who prefer a milder and more delicate flavor. A perfect dish for anyone looking for comfort food, but also something a little different.
What to serve with it?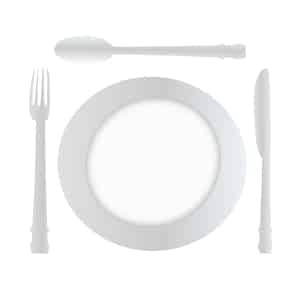 How to store it?
This german white sausage can easily be prepared in advance, and can be eaten both cold or warm.
Keep everything in airtight glass containers until ready to eat.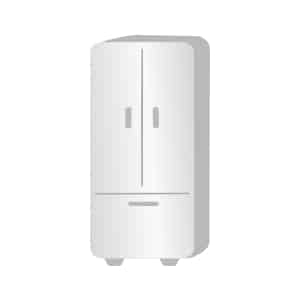 Similar recipes
If you like this recipe, you may also like:
German White Sausage (Weisswurst)
A German white sausage (weisswurst) that the whole family will love.
Ingredients
3-4 weisswurst german sausages
2 tablespoons of butter
2-4 tablespoons of water
pinch of salt and pepper to taste
Instructions
Pan-seared on stovetop
In a large sauce pan, melt the butter at low temperature on stove top.
Add the weisswurst white sausages to the pan and cook at low temperature for 6-8 minutes, adding a couple of tablespoons water if it looks like it is starting to burn.
Take off the stove and serve while warm. 
Boiling in a pot
In a large pot, heat the water to a simmer.
Add the weisswurst white sausages for about 5 minutes in simmering water.
Drain the water and place the sausages on a plate.
(Optional) Cut the weisswurst sausages into pieces and cook them on the stove for 2 minutes until golden.
Serve while warm.
In the oven
Preheat the oven to 360°F (180°C)
Place the weisswurst white sausages in a large baking tray and with a fork, pierce the casing of each sausage in a couple of places.
Cook for about 15-17 minutes, or until the sausages are golden brown.
Serve while warm.
Nutrition Information:
Yield:

2
Serving Size:

1
Amount Per Serving:
Calories:

777
Total Fat:

73g
Saturated Fat:

31g
Trans Fat:

1g
Unsaturated Fat:

37g
Cholesterol:

145mg
Sodium:

1402mg
Carbohydrates:

1g
Fiber:

0g
Sugar:

0g
Protein:

28g
Note: We are not certified nutritionists and these estimates are approximate. Each individual's dietary needs and restrictions are unique to the individual. You are ultimately responsible for all decisions pertaining to your health. This website is written and produced for entertainment purposes only.
Other pork recipes
If you enjoyed that, check out our other classic recipes that you can make easily. Bon appétit!