Instant pot sausage risotto with mushrooms
Get the recipe for this easy sausage risotto with mushrooms that makes for a delicious lunch or dinner. With accompaniments, tips, and more.
(As an Amazon affiliate, we may earn commissions on purchases. See our disclosure policy for details.)
This Recipe includes
Main ingredients:
| | |
| --- | --- |
| | Arborio rice – a type of Italian short-grain rice that is necessary to make risotto |
| | Sausages – any type of beef, pork, lamb, chicken or turkey sausages. |
| | Fresh or frozen mushrooms (eg. white mushrooms or oyster mushrooms) |
| | Parmesan cheese |
| | (Optional) Onion – chopped or sliced white onion is preferable. |
Spices, herbs and ingredients for flavor:
| | |
| --- | --- |
| | Crushed garlic powder |
| | Fresh or dried parsley |
| | Liquid beef stock or cube of beef stock with water |
| | Butter |
| | (Optional) Dry white wine |
| | Pinch of salt and pepper |
Why we love it
Sausages are one of those ingredients that can elevate any dish. From the mild breakfast sausage to tangy Italian sausages, and even the ordinary frankfurter, sausages always add a ton of juices and flavor.
And when it's combined with the creamy goodness of a risotto, it's a match made in heaven. Just pop everything into that practical little gadget known as the Instant pot and in less than 30 minutes, you have a one dish meal that the whole family will love!
And speaking of ingredients, let's not forget about the cheese. Parmesan cheese is a must-have in any risotto recipe, and this sausage risotto is no exception. The nutty, salty flavor of the cheese pairs perfectly with the savory sausage and creamy rice.
I also like to add mushrooms, either wild or cultivated, to the recipe for a bit of veggies. My main tip for the mushrooms is to use frozen mushrooms when cooking in the Instant pot so that it doesn't over cook.
If using fresh mushrooms, just chop it and stir them in at the end along with the parmesan. You can cook them lightly on the stove, if you wish, although the heat of the risotto should already cook them lightly.
What to serve with it?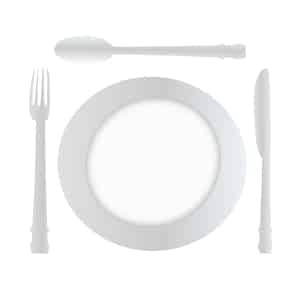 How to store it?
This sausage risotto can easily be prepared in advance and stored in the fridge for around a day or so.
If you want to freeze it however, I recommend doing so before you add the parmesan cheese. Let it cool completely and place it in an airtight glass container, and it should last a couple of months.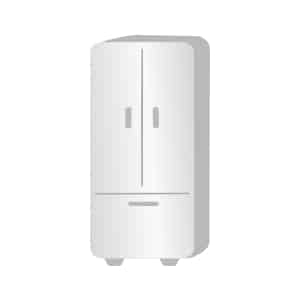 Similar rice recipes
If you like this recipe, you may also like:
Instant pot sausage risotto with mushrooms
An easy Italian risotto with sausages and mushrooms made in the instant pot.
Ingredients
1.5 cups uncooked arborio rice
200g sausages, and chopped
1/2 cup grated Parmesan cheese
1 cup of frozen chopped mushrooms *
2 tablespoons butter
6 cups of beef stock
pinch of garlic powder
2-3 sprigs of chopped parsley
pinch of salt and pepper
(Optional) 1/2 cup dry white wine
(Optional) 1 medium sliced onion
Instructions
Add all the ingredients to the instant pot, except for the parmesan cheese.
Set the Instant pot to cook for on high for 5 minutes.
Let it natural release when it finishes and beeps. Open the instant pot carefully and stir the risotto.
Add in the parmesan cheese and stir in well. (If there is too much water, turn on the Sauté function for a few minutes and stir.)
Serve while warm.
Notes
* If you only have fresh mushrooms, add them at the end at the same time as the parmesan, instead of cooking with the rice.
Nutrition Information:
Yield:

4
Serving Size:

1
Amount Per Serving:
Calories:

580
Total Fat:

24g
Saturated Fat:

10g
Trans Fat:

0g
Unsaturated Fat:

11g
Cholesterol:

57mg
Sodium:

922mg
Carbohydrates:

64g
Fiber:

13g
Sugar:

12g
Protein:

22g
Note: We are not certified nutritionists and these estimates are approximate. Each individual's dietary needs and restrictions are unique to the individual. You are ultimately responsible for all decisions pertaining to your health. This website is written and produced for entertainment purposes only.
Other sausage recipes
If you enjoyed that, check out our other classic Instant pot recipes that you can make easily. Bon appétit!