Air fryer sweet potato chips
These homemade sweet potato chips come out wonderfully in the air fryer. Delicious as a quick snack, topping for a salad, or a side dish with dinner.
(As an Amazon affiliate, we may earn commissions on purchases. See our disclosure policy for details.)
This Recipe includes
| | |
| --- | --- |
| | Sweet potatoes |
| | Vegetable oil with a high smoking point like avocado, sunflower, or peanut oil. |
| | Garlic powder or flakes |
| | Dried basil |
| | Pinch of salt and pepper |
Type of sweet potatoes
The best types of sweet potatoes for crispy chips are the Beauregard which is the most common sweet potato around. You can also use the Sweet Hannah, Japanese, or Purple sweet potatoes which are dryer.
Cooking tips
Do not use olive oil as it has a low smoking point and will set off smoke in your air fryer.
Be sure to preheat the air fryer before adding in the fries so that they become crispy.
Why we love it
If you are looking for an easy snack recipe that's also healthy, these sweet potato chips will be sure to hit the spot.
Compared to store-bought chips, sweet potato chips are a great option because they're high in fiber, low in carbs and can be made quickly at home in the air fryer.
And while this simple recipe is quite delicious, you can also customize the flavoring to your preference. Try adding a bit of vinegar to make them sour, or paprika and cayenne pepper to add a bit of spice.
What to serve with it?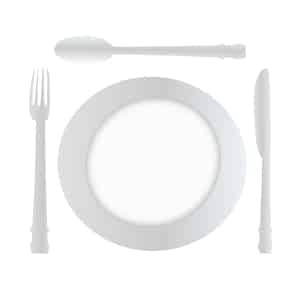 How to store it?
You can easily prepare air fryer sweet potato chips in advance, and leave them at room temperature for a few hours or in the fridge. When ready to eat, you can eat them as is, or put them back in the air fryer at 380°F (190°C) for 5 minutes to make them warm again.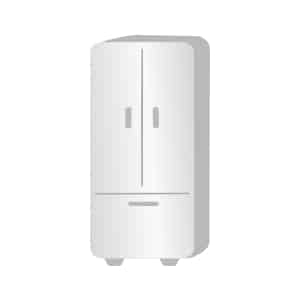 Similar recipes
If you like this recipe, you may also like:
Air fryer sweet potato chips
An easy side-dish or snack with sweet potato in the air fryer, for when you have a craving for something light and healthy.
Ingredients
1 medium-large sweet potato
1 tablespoon of vegetable oil
pinch of salt and pepper
pinch of garlic powder
(Optional) pinch of basil
Instructions
Wash and cut the sweet potato into thin slices, using a mandoline slicer if possible. (No need to peel it.)
Put the sweet potato on a large bowl and coat with vegetable oil, salt, pepper, garlic and basil.
Preheat the air fryer to 360°F (180°C).
Place in the air fryer basket, leaving some space between the slices so that they don't stick to each other. You may have to cook in batches if necessary.
Cook for 15 minutes, tossing the basket every so often so that it cooks evenly.
Remove from basket and serve.
Nutrition Information:
Yield:

1
Serving Size:

1
Amount Per Serving:
Calories:

223
Total Fat:

14g
Saturated Fat:

1g
Trans Fat:

0g
Unsaturated Fat:

12g
Cholesterol:

0mg
Sodium:

115mg
Carbohydrates:

24g
Fiber:

4g
Sugar:

7g
Protein:

2g
Note: We are not certified nutritionists and these estimates are approximate. Each individual's dietary needs and restrictions are unique to the individual. You are ultimately responsible for all decisions pertaining to your health. This website is written and produced for entertainment purposes only.
If you enjoyed that, check out our other delicious air fryer recipes that you can make easily. Bon appétit!