Creamy chicken and brussels sprouts
Get the easy recipe for chicken and brussels sprouts cooked in a delicious cream sauce. With accompaniments, tips, and more.
(As an Amazon affiliate, we may earn commissions on purchases. See our disclosure policy for details.)
This Recipe includes
Main ingredients:
| | |
| --- | --- |
| | Fresh boneless chicken |
| | Fresh brussels sprouts |
| | Grated parmesan |
Spices, herbs and ingredients for flavor:
| | |
| --- | --- |
| | Crème fraiche – any type of crème fraiche or plain heavy cream. |
| | Crushed garlic cloves or garlic powder |
| | Butter |
| | Olive oil |
| | Liquid chicken stock or cube of chicken stock with water |
| | Pinch of salt and pepper |
Why we love it
If you are wondering what to do with those brussels sprouts you have hanging around the house, this creamy chicken and brussels sprouts is a dish that you will love.
This hearty and flavorful meal is not only delicious, but also easy to make. It is a must-try for anyone who loves comfort food as well as quite healthy.
The chicken provides protein, the brussels sprouts are packed with fiber and vitamins, and the creamy sauce adds richness and flavor to the dish. This makes it an ideal option for busy weeknights or for those who are looking for a quick and easy meal.
The brussels sprouts are pan-cooked to perfection on the stove top, which brings out their natural nuttiness. You can add any spices or herbs you like to the sauce to change up the flavor.
You can also substitute the brussels sprouts with any other vegetables you have on hand, such as asparagus, broccoli, green beans, or spinach.
What to serve with it?
This creamy chicken and brussels sprouts goes really well with white or brown rice, which you can cook in the rice cooker at the same time.
You can also serve it with pasta, naan or pita bread for a change.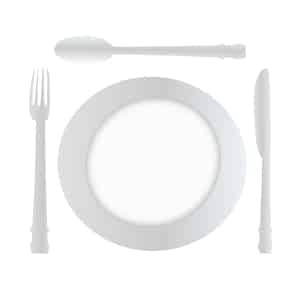 How to store it?
This creamy chicken and brussels sprouts stew can easily be prepared in advance and kept in the fridge.
You can also freeze it and and store it for up to a month. Just let it cool before placing in an airtight glass container, before placing in the freezer.
When thawing the cream may separate, with water on one side and fat on the other. However, you can just mix it again while reheating.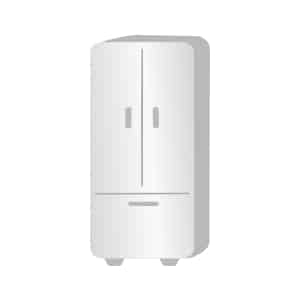 Similar recipes
If you like this recipe, you may also like:
Creamy Chicken and brussels sprouts
An delicious recipe for creamy chicken with brussels sprouts made on the stove top.
Ingredients
2 pounds of chicken (approx. 3-6 large cuts chopped into smaller pieces)
20-25 brussels sprouts
1/2 cup of liquid chicken broth
1 cup of heavy cream
1 tablespoon of butter
1 teaspoon of garlic powder
2 tablespoons of grated parmesan
1 tablespoon of olive oil
pinch of salt and pepper to taste
Instructions
Chop the uncooked chicken into small pieces.
Heat a large non-stick pan to medium temperature, and cook the chicken for 7-8 minutes with a tablespoon of olive oil, salt and pepper. Turn the chicken to both sides so that it cooks on both sides.
Chop the brussels sprouts into halves.
Take the chicken off the stove into another plate.
Add the brussels sprouts, broth, butter, and garlic powder to the pan and cook for about 15 minutes with a cover on top of the pan.
Add the chicken, heavy cream, and parmesan into the pan and let it cook into the sauces for 2-3 minutes.
Once it all looks cooked, take off the stove and serve while warm.
Nutrition Information:
Yield:

4
Serving Size:

1
Amount Per Serving:
Calories:

820
Total Fat:

59g
Saturated Fat:

25g
Trans Fat:

1g
Unsaturated Fat:

29g
Cholesterol:

291mg
Sodium:

413mg
Carbohydrates:

12g
Fiber:

3g
Sugar:

4g
Protein:

61g
Note: We are not certified nutritionists and these estimates are approximate. Each individual's dietary needs and restrictions are unique to the individual. You are ultimately responsible for all decisions pertaining to your health. This website is written and produced for entertainment purposes only.
Other chicken recipes
If you enjoyed that, check out our other classic recipes that you can make easily. Bon appétit!