Baked brie in puff pastry
Get the recipe for this baked brie in puff pastry that makes for a lovely appetizer to be served as finger food on any occasion.
This Recipe includes
Main ingredients:
| | |
| --- | --- |
| | Brie cheese wheel |
| | puff pastry crust dough |
| | Egg |
Optional Savory ingredients
| | |
| --- | --- |
| | Pine nuts |
| | Pesto sauce (homemade or store-bought) |
| | Pistachios |
| | Fresh herbs (thyme, basic, and rosemary) |
| | Chilli flakes |
Optional Sweet ingredients
| | |
| --- | --- |
| | Fig jam |
| | Honey |
| | Cranberry sauce |
| | Raspberry jam |
Why we love it
While we always love a good gooey cheese appetizer, this baked brie wrapped in a puff pastry takes it to a whole other level. It is an appetizer designed to impress!
The surprise in the middle is of course the French cheese known as brie, but it is also the flaky puff pastry that can be used to scoop up all that creamy cheese.
You can serve it with baguette and toasted bread, but it is the crispy puff pastry that really makes it feel like comfort food. The combination of warm, melted brie cheese and puff pastry creates a perfect balance of flavor and texture.
This dish is also very versatile and can be served with a variety of accompaniments, from fruit and crackers to nuts and wine. There are all sorts of optional ingredients that you can use inside the brie cheese, to take it to a whole other level.
From spicy chilli flakes to sweet fig jam, you can adapt it to your own taste. (I'm using fig jam in my version.).
Whether you are looking for a snack, hosting a dinner party or just want to enjoy a special treat with family and friends, this dish is sure to tantalize your taste buds!
What to serve with it?
This baked brie in a puff pastry makes for wonderful finger food at a dinner party or happy hour party.
You can serve it along side other finger foods like this delicious savory vegetable cake or a charcuterie and cheese platter.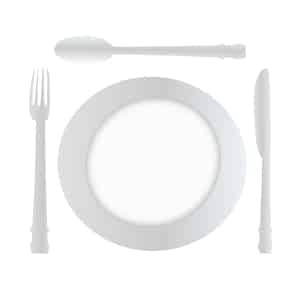 Can you prepare it in advance?
Baked brie in a puff pastry is a dish that is best cooked right before serving. But you can prepare the pastry, cheese and toppings in advance.
Just keep it in the fridge and put it in the oven about 35 minutes before you are ready to serve.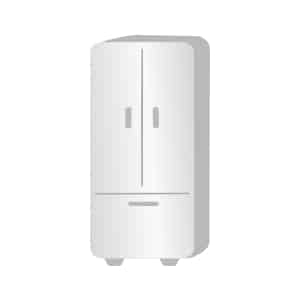 Similar recipes
If you like this recipe, you may also like:
French baked brie in puff pastry
An easy recipe for French-style baked brie in puff pastry
Ingredients
1

brie cheese wheel

1

puff pastry crust dough

1

egg
Optional Sweet Toppings
fig jam

honey

cranberry sauce

raspberry jam
Optional Savory Toppings
fresh herbs

thyme, basic, and rosemary

pesto sauce

pistachios

pinenuts

chili flakes
Instructions
Preheat oven to 200°C /400°F.

Remove the plastic and paper packaging and place the brie cheese in a plate.

With a knife, cut the brie horizontally into two halves.

Add the toppings onto one side of the brie cheese, and cover with the other half of the brie, like a sandwich.

In a small bowl, whisk together the egg with one tablespoon of water to make an eggwash.

Roll out the puff pastry dough onto a large baking tray.

Place the brie wheel in the middle of the puff pastry dough.

Wrap the puff pastry dough over the dough, folding the corners so that they cover the brie entirely.

Brush the eggwash onto the outside of the puff pastry for a golden brown crust.

Bake in the oven for approximately 35 minutes or until the puff pastry looks nice and golden.

Remove from the oven and serve with crackers or bread.
Nutrition
Serving:
1
g
Calories:
288
kcal
Carbohydrates:
37
g
Protein:
4
g
Fat:
14
g
Saturated Fat:
5
g
Polyunsaturated Fat:
9
g
Cholesterol:
29
mg
Sodium:
201
mg
Fiber:
1
g
Sugar:
16
g
Other appetizer recipes
If you enjoyed that, check out our other classic starters and appetizers. Bon appétit!