Cheesy mushroom pasta bake in pink sauce
Get the recipe for a delicious cheesy mushroom pasta bake, cooked in a sumptuous pink sauce. With accompaniments and more.
(As an Amazon affiliate, we may earn commissions on purchases. See our disclosure policy for details.)
This Recipe includes
Main ingredients:
| | |
| --- | --- |
| | Pasta – you can use any type of pasta like penne, spaghetti, tagliatelle, or even whole wheat pasta. I'm using penne. |
| | Mushrooms – white button or cremini (brown), or button mushrooms, shitake, etc. |
| | Grated cheese (parmesan, gruyère, cheddar, emmental, etc.) |
Spices, herbs and ingredients for the pink sauce:
| | |
| --- | --- |
| | Heavy cream or crème fraîche |
| | Tomato coulis or tomato sauce |
| | Garlic powder or flakes |
| | Dried basil |
| | Fresh or dried thyme |
| | Dried oregano |
| | Pinch of salt and pepper |
Why we love it
Is there anything more comforting and indulgent than a delicious pasta bake? With a heaping dish of cheese and pasta, in a sumptuous pink sauce, it doesn't get much better than this.
But it's not just the cheese and mushrooms that make this dish so beloved. It's the pink sauce. This cheesy pasta bake combines the richness of tomato sauce and heavy cream with the earthiness of fresh mushrooms to make a dish that everyone is going to want seconds of.
I love pasta bakes since they are so easy to prepare in advance, and then just pop in the oven in the evening for a busy weeknight meal. They are also great for dinner parties and family gatherings since the pasta bake can cook while everyone is chatting.
And there is something so whimsical and fun about pasta bake a pink sauce. It's creamy and tangy and just a little bit sweet. With the oozy, melty goodness of the cheese, this is what makes every bite of this dish a dream.
What to serve with it?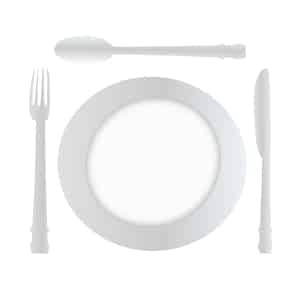 How to store it?
If you do want to prepare this cheesy mushroom pasta bake in advance, let it cool completely and place it in an airtight glass container.
However, it is not a dish that freezes very well because the pasta gets soggy, so I don't recommend it.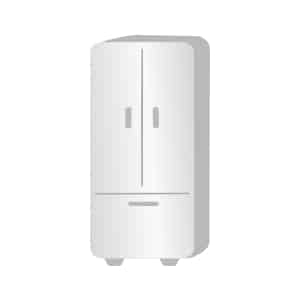 Similar recipes
If you like this recipe, you may also like:
Cheesy mushroom pasta bake in pink sauce
A cheesy mushroom pasta bake that everyone will love.
Ingredients
400g (0.9lb) of penne pasta
1 cup of fresh mushrooms
1 cup grated cheese (parmesan, gruyère, cheddar, emmental, etc.)
Pink Pasta sauce
3/4 cup of crême fraiche (heavy cream)
3/4 cup of tomato coulis or tomato sauce
1 teaspoon of dried basil
1/2 teaspoon of dried oregano
1/2 teaspoon of dried thyme
1 teaspoon of garlic powder
pinch of salt and pepper
Instructions
In a large pot on the stove, cook the pasta according to package instructions.
In a small mixing bowl, mix all the ingredients for the pink sauce.
Wipe any dirt off the mushrooms and chop into small pieces.
Once the pasta has finished cooking, drain the pasta and place it in a large casserole dish.
Layer the mushrooms between the cooked pasta.
Top the casserole with the pink sauce mix it into the pasta bake.
Preheat the oven at 375°F (190°C).
Sprinkle the top layer with shredded cheese, added liberally.
Place in the oven for 15 minutes or until the cheese on top looks cooked and golden brown.
Serve while warm.
Nutrition Information:
Yield:

4
Serving Size:

1
Amount Per Serving:
Calories:

364
Total Fat:

29g
Saturated Fat:

17g
Trans Fat:

1g
Unsaturated Fat:

9g
Cholesterol:

83mg
Sodium:

420mg
Carbohydrates:

17g
Fiber:

3g
Sugar:

4g
Protein:

11g
Note: We are not certified nutritionists and these estimates are approximate. Each individual's dietary needs and restrictions are unique to the individual. You are ultimately responsible for all decisions pertaining to your health. This website is written and produced for entertainment purposes only.
Other pasta recipes
If you enjoyed that, check out our other classic side dish recipes that you can make easily. Bon appétit!