Air fryer Whole Chicken with garlic and herbs
This delicious recipe for whole chicken with garlic and herbs can be cooked quickly in the air fryer, to put dinner on the table in no time at all.
(As an Amazon affiliate, we may earn commissions on purchases. See our disclosure policy for details.)
This Recipe includes
| | |
| --- | --- |
| | Whole chicken – chicken approximately 4-5 pounds, with giblets removed. |
| | Vegetable oil with a high smoking point like avocado, sunflower, or peanut oil. |
| | Garlic powder or flakes for the spice rub |
| | Parsley – fresh or dried parsley |
| | Basil – dried basil for flavor |
| | (Optional) paprika – smoked paprika for a bit of spice |
| | Salt and pepper |
Type of whole chicken
When looking at what type of whole chicken to buy, first check to see what will fit in your air fryer without too much overcrowding! This will typically be a chicken approximately 4-5 pounds in weight with giblets removed.
Most chickens sold in grocery stores are cornish game hens (meaning young chickens) and are already more or less ready to go into the air fryer.
Why we love it
If you love the taste of rotisserie chicken, but don't have a rotisserie grill at home (let's face it how many of us do!?), you are going to love this air fryer recipe.
With the air fryer being more versatile, it is no wonder that it has become so popular these days. Slather on some herbs and spices to a whole chicken, and set the time and temperature, and before you know it, dinner is ready!
The resulting roasted and air fried chicken tastes exactly like a rotisserie, with a crispy golden skin that has a ton of flavor. And inside is a soft and juicy meat that is prepared perfectly every time.
As a time saver on those busy weeknights, it doesn't get any better than this.
Cooking tips
Make sure to preheat the air fryer for 5 minutes at 360°F (180°C).
Place the whole chicken in the air fryer basket with the breast down so that the top doesn't overcook.
What to serve with it?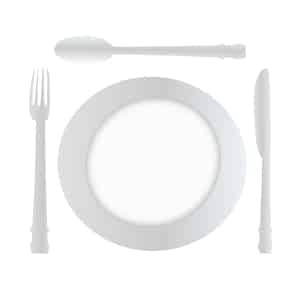 How to store it?
You can prepare this air fryer whole chicken in advance and easily leave it in the fridge.
When ready to eat, just put it back in the air fryer at 360°F (180°C) for 10-15 minutes to make it warm again.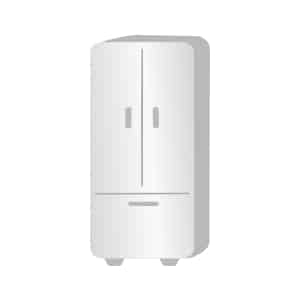 Similar recipes
If you like this recipe, you may also like:
Air fryer garlic herb whole chicken
Cook air fryer whole chicken in a delicious garlic and herb marinade.
Ingredients
1 whole chicken approximately 4-5 pounds in weight, with giblets removed
2 tablespoons of vegetable oil (avocado or sunflower oil)
1 teaspoon of garlic powder
1 teaspoon of dried parsley
1 teaspoon of dried basil
pinch of salt and pepper
(Optional) 1 teaspoon of smoked paprika
Instructions
Place the chicken in a bowl and cover with the oil, spices, and herbs. Massage in the spices and herbs into every part of the chicken.
Preheat the air fryer for 5 minutes at 360°F (180°C).
Place the whole chicken in the air fryer basket with the breast down for 50 minutes, shaking and rotating them every 15 minutes or so.
Open the air fryer and check if the chicken has an internal temperature of 165°F (75°C), and heat them for a couple more minutes if you wish.
Serve while warm.
Nutrition Information:
Yield:

4
Serving Size:

1
Amount Per Serving:
Calories:

1403
Total Fat:

65g
Saturated Fat:

16g
Trans Fat:

0g
Unsaturated Fat:

33g
Cholesterol:

3086mg
Sodium:

806mg
Carbohydrates:

1g
Fiber:

0g
Sugar:

0g
Protein:

191g
Note: We are not certified nutritionists and these estimates are approximate. Each individual's dietary needs and restrictions are unique to the individual. You are ultimately responsible for all decisions pertaining to your health. This website is written and produced for entertainment purposes only.
Other Chicken recipes:
If you enjoyed that, check out our other delicious air fryer recipes that you can make easily. Bon appétit!